Over the past few years – and noticeably during the COVID-19 pandemic – digital wallets (also known as virtual wallets) have become mainstream.
As stated by Square's report, the use of "cashless payments" in Canada grew from 9% to 48%, 6% to 36% in Australia, 10% to 60% in Great Britain and 8% to 31% in the United States.
TechRadar also dropped some interesting figures, stating that "Statistics show that in 2017, more than 4.1bn people all around the world were using digital payments. Since then, the figure jumped 25%, reaching 5.2bn."
Furthermore, it is expected to reach "6.1bn by 2023, or almost 50% more compared to 2017 figures."
Digital wallets were a big factor in that rise.
Let's read why that was the case below.


Your Guide to Digital Wallets for Your Company
What is a Digital Wallet?
The name itself says it all: digital wallets are a digital version of your financial accounts that are easily accessible online or through your smartphone device. They provide the ability to ultimately turn your smartphone into a wallet.
The most common off-the-shelf digital wallets include Apple Pay, Google Pay, and Samsung Pay, with PayPal and Venmo being the next most common options.
Using Pateno's unique API technology, websites and mobile applications can also build digital wallets right into their platform for their customer base to use.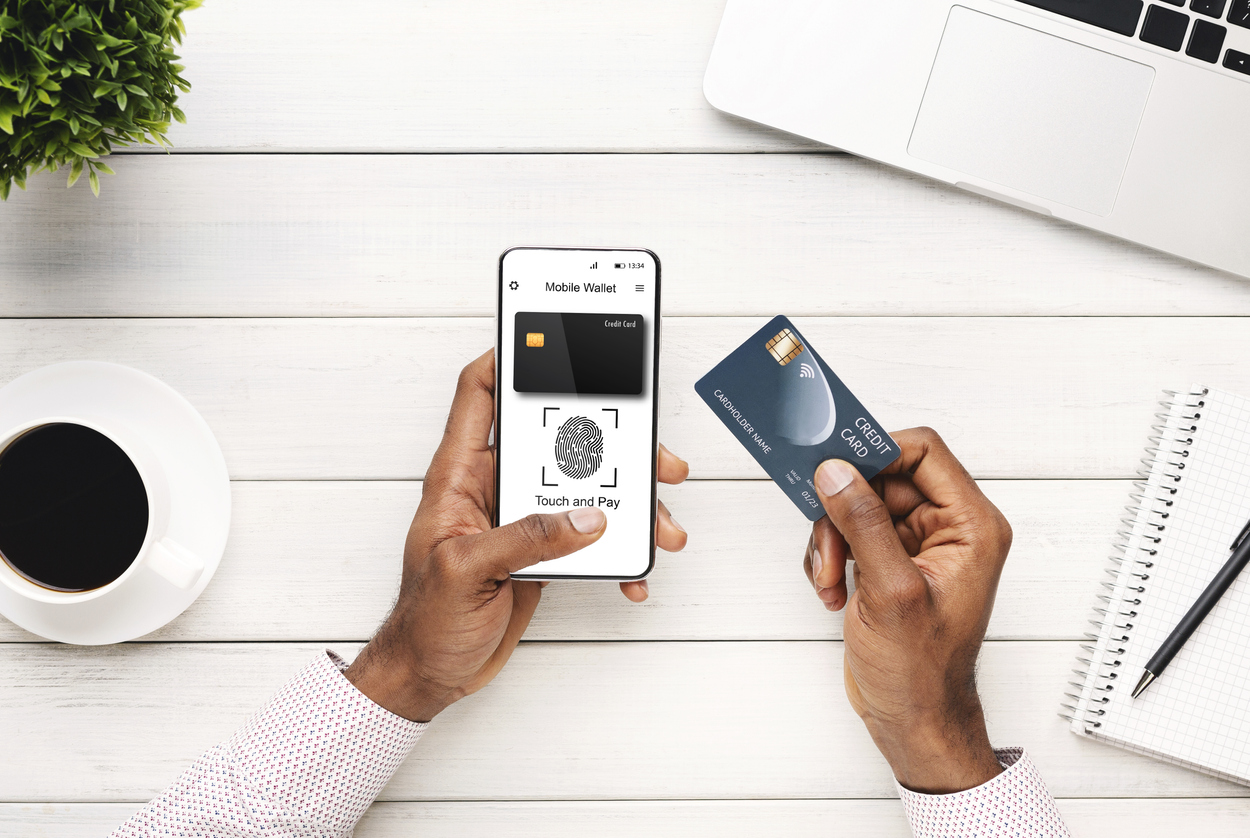 How Does a Digital Wallet Work?
Pretty simple, which is why it's such a popular choice for consumers.
First, you need to create an account that links to your financial accounts – aka credit or debit card or directly link to your bank account – and verify it with your bank or card provider. Once the verification is complete, you can start using the digital wallet to make payments in stores or online.
Just like you would 'tap' your card, you would 'tap' or hover your smartphone device over the payment unit to make the purchase. The purchase is confirmed by either entering a password, Touch ID (fingerprint) or Face ID.
The Pros & Cons:
Every service has both advantages and disadvantages. Digital wallets are the same. Let's take a look at them below:
The Good:
Simple to adopt, use and manage
Reduces the need to carry around physical wallets
Time-saving checkout process
Customers and businesses can easily track payments
Money is removed and placed in the customers' and merchant's accounts instantly
Encrypted credit and debit cards and banking details help keep them secure
The Bad:
Not all merchants accept digital payments (but they should – read more below!)
Some digital wallets are dependent on a specific device or brand
If there is a breach of security, it can be costly

What Does the Rise of Digital Wallets Mean for Businesses?
Simple: if businesses do not adapt to the times and maximize the potential of digital wallets, they stand to lose a lot.
Customers, both present and future, will most likely be turned off working with your business if their preferred payment methods are not met. And since digital wallets are fast becoming the main way to pay, it highlights the importance of adapting to this new-age system.
Need more convincing? Here are some of the key benefits for your business if you adopt digital wallet payments:
Increase the payment conversion rate – Digital wallets reduce this process to a single click or tap, increasing conversions at checkout.
Ease and comfort for customers – Customers will enjoy shopping on your platform or at your store if they know payments can be simplified. This results in increased loyalty and retention.
More payment options mean more customers – The wider your payments field, the more customers you'll be able to appeal to. That means more customers paying for your goods or services.
Extra level of security for your customers – The heavily encrypted and tokenized system of digital wallets means that customers will feel safe paying for your products.
Easily stores data and records – You can easily keep track of all payments and cash flow, helping you manage your accounting.
Reduces costs and resources – The simplicity of the system will enable reduced costs and overall increased efficiency.
Streamline reconciliation processes – Digital wallets effectively centralize finances and simplify the traditional banking process.
The results are instant: businesses that have adopted digital wallets have experienced a dramatic increase in sales and profits while streamlining resources and accounting. It's the ultimate business payment solution, and it's time to get your business up to date with virtual wallets.
Pateno can help with that.
Pateno is the only business payment solution you will ever need. Our innovative payment solutions ensure a more streamlined, secure and flexible way to transfer money. Via our API technology, you can initiate payments from existing web pages, portals, and apps, scaling your capabilities as your industry changes. From tip disbursement to loan management payments, our highly intuitive and simple-to-use system can be easily integrated, instantly enhancing and streamlining your money transfers. Contact our sales representative to learn more today.